Did you know?
A women's best hair is at 19
When surveyed, stylists would rather get wrinkles than go bald.  However, the lack of attention to all needs of the hair follicle have not existed inside the salon professional's chair, until now.
Roots Professional is the only company that is addressing the complete needs of maximizing hair, at any stage of life.
Starting in Los Angeles, Roots Professional has been a secret solution to many actors and actresses who rely on their looks on and off camera.  "There is this pressure in Hollywood to be ageless," says one of our A-list celebrity clients. "I also understand that age is kind of awesome…but you still need your hair."
The team at Roots Professional set out to find a solution for themselves and realized the industry was all over the place.  Did they need a biotin supplement?  What topicals worked?  Was there no shampoo built specifically for those with thinning hair?
At Roots Professional, we address the complete, comprehensive needs of the hair follicle with the most comprehensive options possible.  Look no further than Roots Professional for your complete, comprehensive hair growth needs.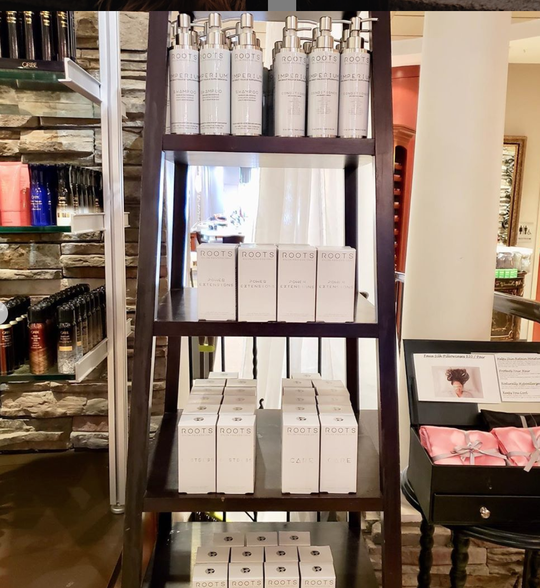 No matter the hair concern, Roots has a solution
Healthy Hair Support
Roots Professional supports all hair issues, including prevention by healthier hair growth
What salons are saying about us...
We're obsessed with Roots Professional, and it's flying off the shelf.  Imperium is a fan favorite in our salon!
We love Roots!  It was surprising how many of our stylists started using it themselves, as it was not possible to get things for healthy hair growth before inside the salon.
Roots is amazing!  I did not realize how many of my clients had hair loss until I received an education from Brian at my salon
The team at Rumorz loves to use Roots because the products work as promised
Become a Roots Professional salon today!