Salon Hair Growth Education
Become a Salon Certified Hair Growth Expert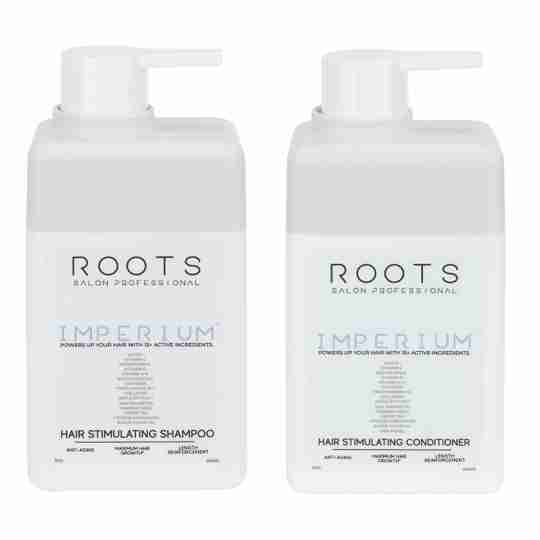 Why Roots Professional?
1. The ability to drastically change someone's appearance. 
Regardless of degree of hair loss, the entire reason to go to the salon is to look your best.  Roots harnesses all the power of pharmacology, cosmeceuticals, advanced supplementation, CBD and much more to make your hair the absolute best it can be.  This alone makes Roots Professional a necessary key focus in the salon.  Our advanced solutions bring advanced beauty results beyond typical salon offerings.   Roots Professional is also available in high end cosmetic surgeon's offices and spas, illustrating that these products are beyond what normal salon products normally provide.   
2. Relieve emotional trauma.
It is heartbreaking for women and for many men to experience the balance of their facial features begin to change as their hairline or hair volume decreases. We take this emotional stress very seriously at Roots Professional. It is why our pursuit of the best formulations is morally imperative.  Anything less than the best and strongestputs the client's prognosis for more hair in jeopardy.  Science today when properly applied canchange someone physically and therefore emotionally.  We want you to share in this amazing experienceto bring relief and hope to clients based on real proven therapy.
3. We are experts in the category.
Our devotion to being a true biotech company allows us to focus a huge percentage of our resources on research and development.  Beauty brands which extend their lines to include a simple "hair loss" sku are in no position to develop cutting edge technology for arguably the most difficult beauty need to achieve…. growinghair.  It also holds us to a standard that harvesting every known ingredient for better results is part of our corporate DNA.  This is why we do not simply rely on only natural ingredients. While we utilize some powerful molecules from nature, our scientific formulations contain far more.  Your hair deserves this level of commitment and we are the only brand of this type which is salon exclusive.   
4. Unique performance advantages and benefits 
Roots Professional not only can grow hair it also increases rate of growth, enhances eyebrows, provides anti-aging for the skin, as well astreat scalp issues.  Our unique targetingof the most common hair loss conditions with focused therapies sets us apartfrom other salon offerings. There is no one size fits all response to an issueas complex as hair loss.  Therefore,anything less is a disservice to our clients.  We are committed to targeted therapies for unparalleled efficacy.
5. Every Salon client is a potential Roots User
Very few brands are right for every salon client.  However, Roots Professional was designed sothat anyone who wants the best for their hair will benefit.  We know that the very ingredients that helpto reverse hair loss can create amazing changes in quality and volume for thosewith great hair.  By utilizing the right treatment anyone can tap into their best hair potential.  The culture of providing this service alsohelps clients be proactive with their hair and follicles so they do not develop problems in the first place.  Skin careis designed to keep fine lines and wrinkles from forming in the first place.  By that same logic, the right hair regimenshould proactively keep shedding and future hair thinning from occurring.  With most people, left to their own physiology, will experience hair thinning in their lifetime…. why wait?  

6. Education
Not only is Roots Professional a perfect and necessary addition to any salon, our education is designed to ensure stylists offer a marketable service.  Getting hair the help it needs starts in a stylist's chair not a doctor's office.  We believe that a stylist has a tremendous advantage when they have a scientifically sound understanding of hair loss prevention and reversal.  Hair is theircanvas and they should understand every facet of it.  We offer true trichology based education forany stylist interested free of charge.
Did you know?
A women's best hair is at 19
When surveyed, stylists would rather get wrinkles than go bald.  However, the lack of attention to all needs of the hair follicle have not existed inside the salon professional's chair, until now.
Roots Professional is the only company that is addressing the complete needs of maximizing hair, at any stage of life.
Starting in Los Angeles, Roots Professional has been a secret solution to many actors and actresses who rely on their looks on and off camera.  "There is this pressure in Hollywood to be ageless," says one of our A-list celebrity clients. "I also understand that age is kind of awesome…but you still need your hair."
The team at Roots Professional set out to find a solution for themselves and realized the industry was all over the place.  Did they need a biotin supplement?  What topicals worked?  Was there no shampoo built specifically for those with thinning hair?
At Roots Professional, we address the complete, comprehensive needs of the hair follicle with the most comprehensive options possible.  Look no further than Roots Professional for your complete, comprehensive hair growth needs.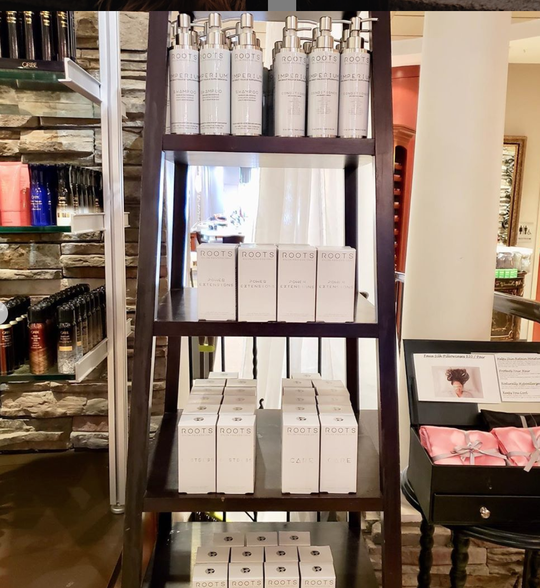 What salons are saying about us...
We're obsessed with Roots Professional, and it's flying off the shelf.  Imperium is a fan favorite in our salon!
We love Roots!  It was surprising how many of our stylists started using it themselves, as it was not possible to get things for healthy hair growth before inside the salon.
Roots is amazing!  I did not realize how many of my clients had hair loss until I received an education from Brian at my salon
The team at Rumorz loves to use Roots because the products work as promised
No matter the hair concern, Roots has a solution
Healthy Hair Support
Roots Professional supports all hair issues, including prevention by healthier hair growth
Become a Roots Professional salon today!
Available at these professional retailers