Roots Professional is trusted by stylists, worldwide
ImperiumTM Hair Growth Stimulating Shampoo & Conditioner
Powers up your hair follicle with 2-3x usage a week
Imperium is what your daily shampoo and moisturizing conditioner should be. 
Utilizing a unique and powerful combination of  DHT blockers, natural anti-inflammatories, and stimulants, it is the ultimate solution to better hair. 
Designed to grow hair thicker, longer, and healthier, Imperium also adds instantaneous volume.

D-StressTM Topical Therapy
Reduces Stress Related Hair Loss
Understanding that stress can be a major trigger in thinning hair, especially in women, D-stress is designed to create a calming effect deep within the hair to enrich the root and reverse damage. 
Also includes key hair stimulants for optimal support.  State of the art proactive anti-aging direct to the follicle for someone of any age.
Power UPTM Topical Therapy
Stimulates Healthy Hair Growth
Utilizing the most advanced liposome skin care delivery system available, powerful ingredients travel to the hair follicle itself and time release, leading to a massive infusion of stimulation which leads to thicker and healthier hair. 
Power Up will literally help to energize any other scalp topical as well as create better results.  Can be used alone or to Power Up the efficacy of any other growth product. 

CARETM Topical Therapy
Gentle hair stimulation for post-medical or post-pregnancy
A first of its kind, CARE, takes into consideration more extreme hair issues that require the gentlest in support.  There are many ways to create better hair, but after extreme conditions which lead to irritation and hair fall, a client needs effective treatment without medication or harsh ingredints. 
CARE represents our commitment to the most delicate needs in hair repair and supplementation.
Power ExtensionsTM Topical Therapy
Reduces Hair Stress Due to Extensions
Longer and stronger hair is at your command utilizing a collection of stimulating and anti-aging ingredients designed to super charge your hair to the max.  Also, promotes crucial strength for better support of hair extensions. 
Water based formula will not harm the bonding of extensions.
Roots Professional also offers the #1 doctor recommended treatment for hair growth
Ultra High Purity MinoxTM Topical Therapy
Hair Growth Topical Treatment
Ultra High Purity Minox 5% is available to you, exclusively from Roots Professional.  This treatment has been clinically proven to grow hair and is recommended by doctors and dermatologists.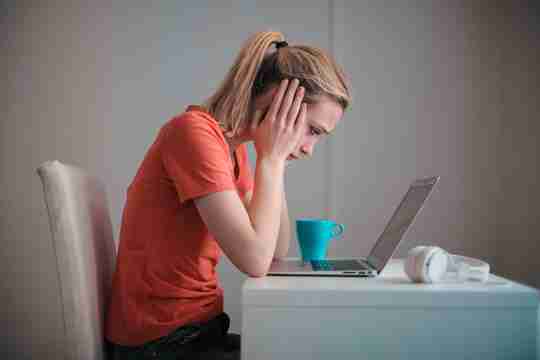 I'm overwhelmed with my hair loss!
We understand that if you explore the internet or social media you will get long lists of choices of possible cures or hair loss. 

At Roots Professional we are commited to only using and recommending proven therapies.  It is the reason we are the stylists recommended choice for healthy hair growth.

It is important to understand there is no cure for hair loss, but the great news is consistant treatment works!  A steady and commitment treatment strategy will help regrow and keep your hair for years to come.
The Roots Professional Approach
How do we do it?
By protecting your hair roots from any damage - elements, stress, and even your own genetics - we can extend the lifespan of each hair root and prevent hair loss from happening in the first place
Why do I need a shampoo and a topical?

Certain ingredients are important to deliver to your hair roots during the washing phase because they are easier to absorb when your hair roots are wet.  Other ingredients need to stay on your hair for 12 hours at a time for maximum effectiveness.
Are these treatments for everone?
The goal of any hair growth regimine is not only treating those who have hair loss, but maximizing healthy hair to prevent loss in the first place  By adding Roots Professional to your beauty regimen, you're gaining faster growing, stronger and healthier hair.  Most importantly, by using the most advanced and luxurious ingredients possible....you will have more of it.
Why Roots Professional?

With our experience as a global salon leader in hair restoration, we have treated thousands of clients, stylists, and A-list celebrities.