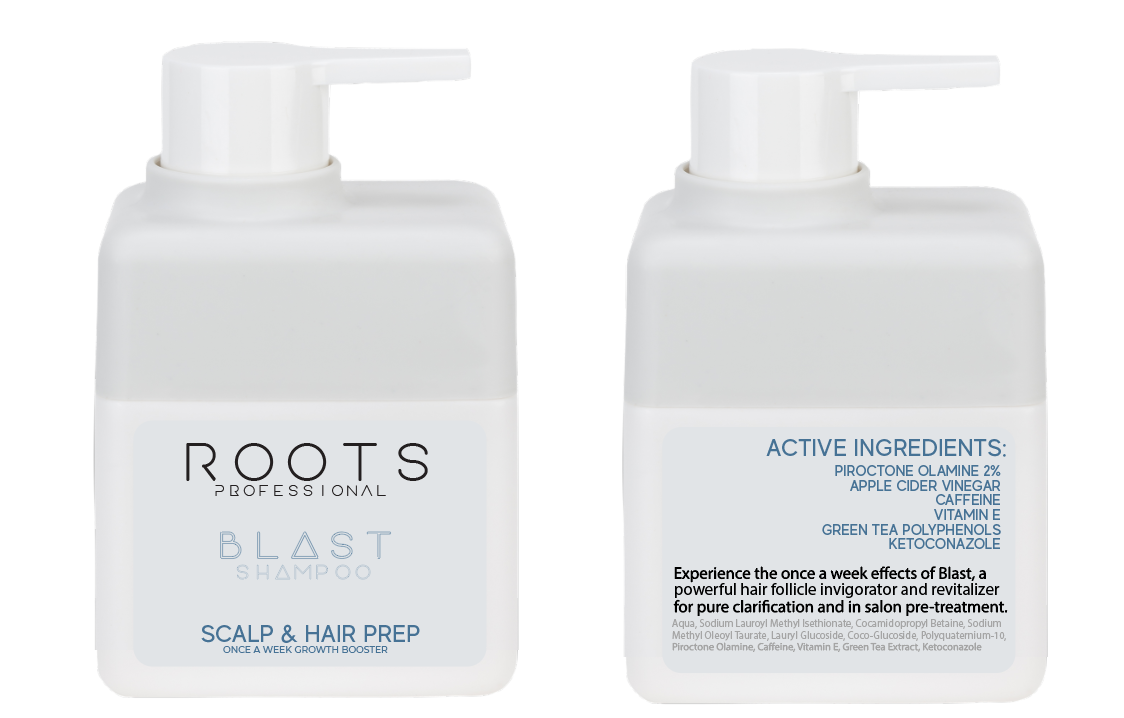 Prepare your Hair and Roots with Blast, the ultimate once a week clarifier.
Key Benefits:


Full hair and scalp clarification

Once a week stimulating shampoo.  The first of its kind.

Boost any hair regimen.

Ultimate backbar to prep hair and scalp before service for better results.

Removes sebum and hormonal accumulation as well as buildup on hair.

At Roots Professional, we find and use the most effective active ingredients to deliver real results.  Scroll down to learn more about the key concentrated ingredients that help Blast deliver the most powerful cleansing and growth treatment possible inside a salon.