State of the art hair growth science trusted by stylists, worldwide



D-Stress
TM
protects the hair follicle from within
D-StressTM by Roots Professional
Protect your hair from within with D-Stress Topical Follicle Therapy.
Understanding that stress can be a major trigger in thinning hair, especially in women, D-stress is designed to create a calming effect deep within the hair to enrich the root and reverse damage.  Also includes key hair stimulants for optimal support. 
State of the art proactive anti-aging direct to the follicle for someone of any age.
Join the Roots Professional community + receive 15% off your first order!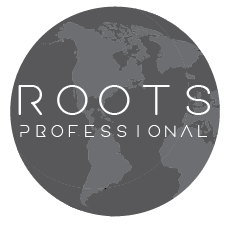 Professional Strength Treatments
There is no one size fits all for hair concerns & hair anti-aging.  

Roots uses customized, topical treatments for everyone's unique situation. 
See what salons are saying!
Wow! Our clients are obssessed with Roots Professional, and it's flying off the shelf
—Elle Salon, Chicago IL
Roots Professional is our go-to for anyone seeking healthy hair needs
—Rumors Salon, Phoenix AZ
We have many stylists who use Roots Professional as part of their healthy hair routine.  It truly is for everyone.
—Poppy Salon, Waite Park, MN

Roots Professional is our top shelf treatment for hair growth
—Spalon, Edina, MN